Every year From April 27~ until April 29 .  "Senhime peony  festival" was held in Himeji castle.
Every year showing a big event.
How Blessed with fine weather . It was a good climate.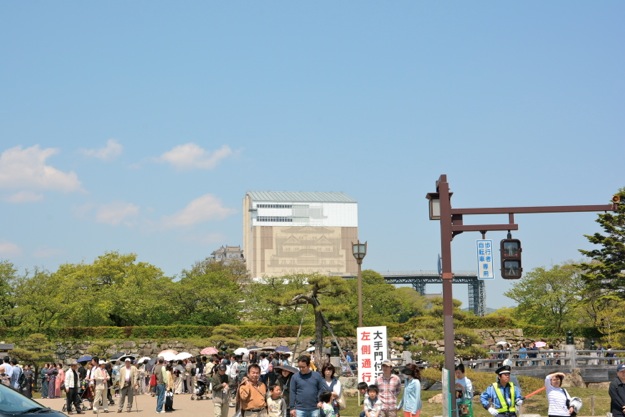 Will introduce what's called "get marriage procession of Senhime sama " which is the main events in the festival Senhime sama peony.
By the way, is known  as "get on the palaguin set with jewels"  That when you marry into a rich daughter It's seem  to be a good ride.
How so interesting !
Will introduce the state of the "get marriage procession of Senhime Sama.
It seem now "your marriage" That you get married because it was places bearers to house your son-in law's to  put the bride to " sedan chair"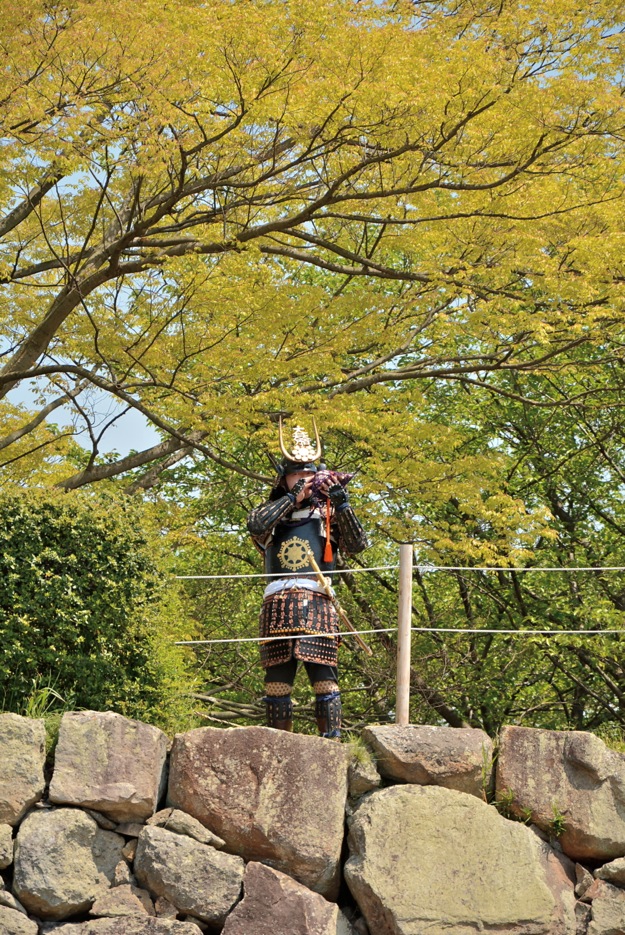 Introducing the state of the " Get marriage procession of Senhime Sama"
"The marriage procession of Shinhime sama" Tharocession of Senhime Sama" it began with the sound of "o-o,oh. It is wrapped in a solemn atmosphere that  knows got married.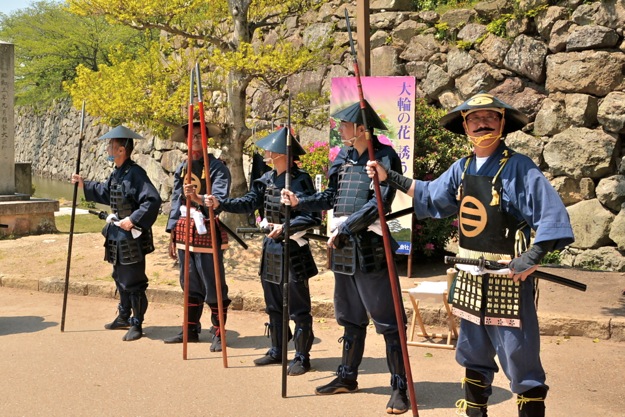 The gate keepers had in array of the temple of Himeji castle.It is a solemn,suspicious figure to look up on the suddenly by leaving the gates inside.
Yes, it is a Ninja !

In the meantime,column has progressed steadily. not even know that are targeted by Ninjas is dangerous.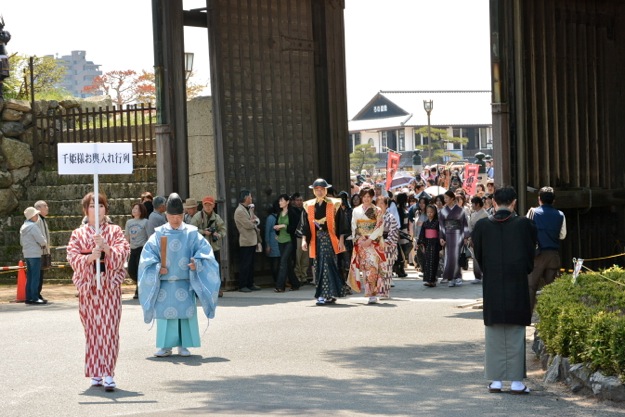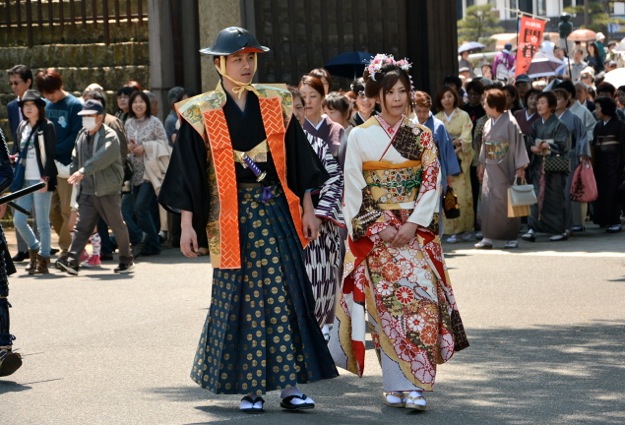 The Senhime  sama . Has been walking side with the Fendal Lord.
It was so beautiful!
I guess so..

Ninjas has come suddenly, the Armor will protect the place of dangerous !
Exciting !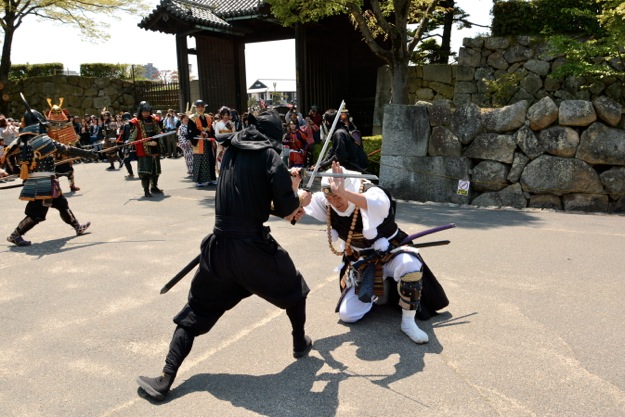 Ninja has not fear, on the fight. Armor went away for instant.
Everyone who relieved and reunited the marriage happily.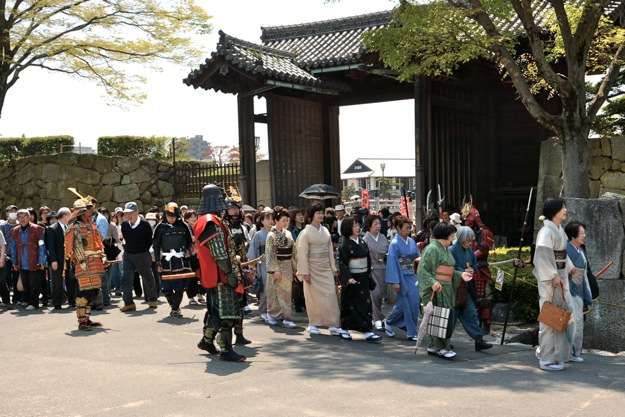 Senhime sama, wife how to dress-up kimono.The kimono pattern variety is wonderful.
"The marriage procession of Senhime Sama " like in this way.
This event for every year, first time to saw it was so much excited.
Join us.The gallery has many more have fun …